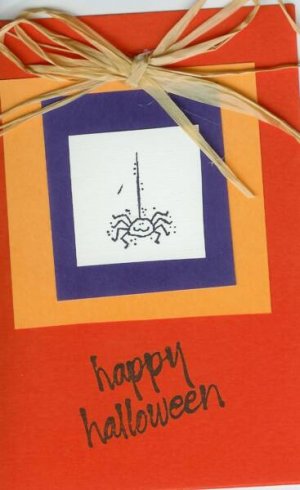 A black spider hangs from its web and "Happy Halloween" is stamped in black. This handmade orange and purple card is topped off with a raffia bow. Mailing envelope included. Blank inside.

Measures 5.5 in. x 3.75 in.

Buy individual card

Buy any 6 cards for $13.75 or any 12 cards for $27.25 by visiting the Boxed Card Sets category.